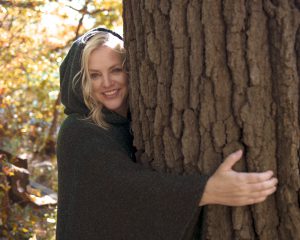 Over the years I have become increasingly interested in how to live a simpler, more sustainable lifestyle. Along my journey I have had the pleasure of meeting owners of many individuals and businesses who are also trying to make a difference, changing habits in small and large ways, that collectively have a major impact on our region's environment.
What I also found was that many times these individuals and businesses were unaware of resources in the area who may be able to help them. I tried introducing people by supplying business cards, phone numbers or suggesting the two parties connect via social media sites like Facebook, LinkedIn or Twitter. Sometimes it worked, sometimes not. I'd like to help people connect on a larger scale and give even small businesses or home-operated green businesses a place to tell their story and attract customers. I'd also like to give eco-conscious consumers a place to share their local favorites and help uncover blatant attempts at "green washing."
I don't claim to be the poster child for green living, but I am trying every day to be more intentional about my choices. Everyone is welcome here, from the person who has just begun to recycle to the business who operates from a LEED certified building. I acknowledge that green comes in many shades and a little bit is better than none at all. Let's play nicely and create a respectful atmosphere!
Kathy Sipple
Founder & Online Radio Host 219 GreenConnect
Founder of CoThrive Community
Past Organizer for Northwest Indiana Green Drinks
Earth Charter Indiana Senior Resiliency Coordinator
Contact:
(219) 405-9482
kathy@219greenconnect.com
A couple of things:
Please note that this site is made possible with the support of volunteers. While we make every effort to be inclusive and accurate, it is a good idea to double check with organizations mentioned in news stories, events, etc.
If you'd like to volunteer your time, talent or resources by contributing a story, helping with administrative tasks or providing financial support, we can use your help. Please let me know how you'd like to be involved.