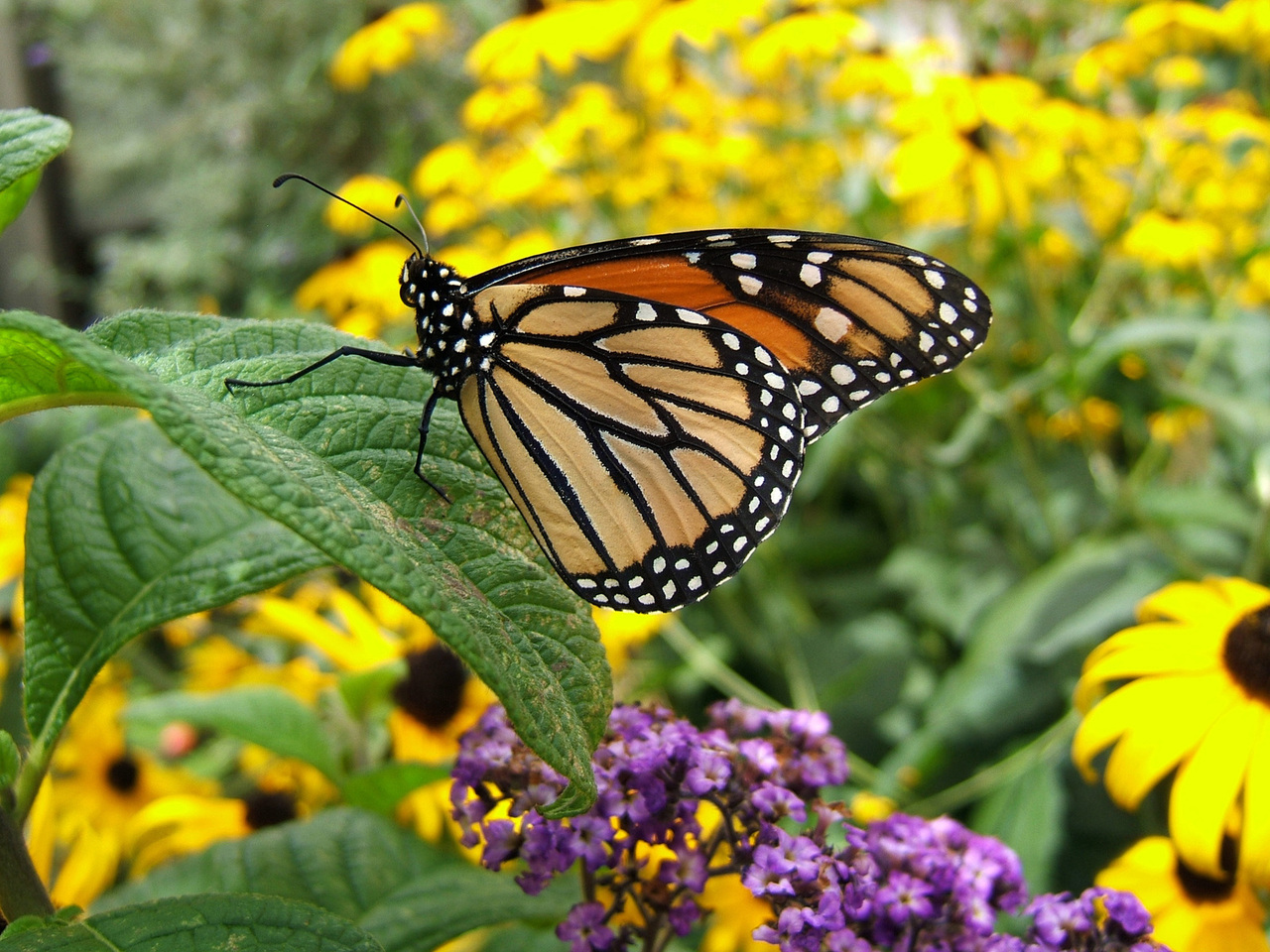 The Valparaiso Chain of Lakes Watershed Group will study and celebrate pollinators this month with two accomplished educators, Dr. Desi Robertson and Dr. Barb Lucas.
Desi's talk will describe the multitudes of diverse native bees, their role in the environment and the benefits to our own survival and enjoyment of Northwest Indiana.
Desi holds a PhD in Entomology from the University of Minnesota where her research has ranged from evolutionary studies of aquatic insects to human-mediated dispersal of invasive species Her work has taken her to many exotic locales, including the Amazon Basin, from which she has discovered and described dozens of species new to science.
Saving the Monarch Butterfly
The number of Monarch Butterflies is in steep decline. During Barb's talk, you will learn about the beautiful butterfly's life cycle, its amazing migration to central Mexico each winter, and ways you can help insure its
healthy future. You will also learn when and where to view the most Monarch as they migrate through Indiana.
An accomplished educator and nature photographer, Barb's mission is to "help people fall in love with the natural world and work to save it". With a focus on the importance of conserving our Indiana wildlife, Lucas will
give tips on attracting butterflies to your own backyard and photographing wild birds and butterflies.
Interested folks are invited to join Chain of Lakes for this free, family-friendly program on Monday, November 20, 7:00pm at the Porter County Administration Building, 155 Indiana Ave. Valparaiso (6:30pm for the group's
monthly meeting). The 7 pm presentation will be followed by a free pizza social Q&A with the speakers.
The Valparaiso Chain of Lakes Watershed Group's mission is to protect and maintain our lakes and surrounding environs through education, conservation, pollution monitoring, research, and invasive species control. For more
information about the group, contact Walt Breitinger; breitin@frontier.com
or 219-462-5821 and www.valpolakes.org.